Steuerknüppel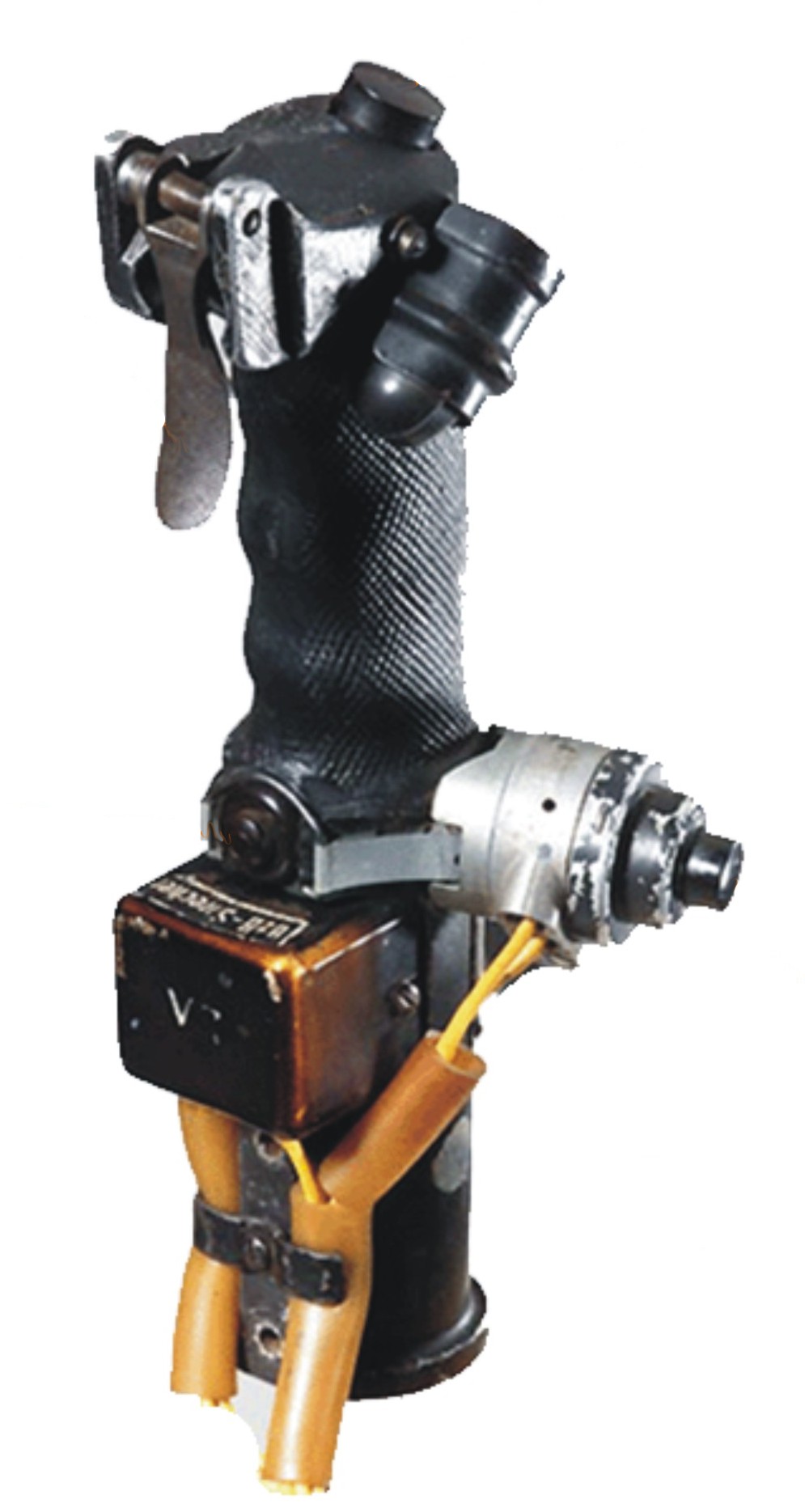 Der Steuerknüppel hatte 5 Bedientaster ("Knöpfe"). Um eine unbeabsichtigte Bedienung der Feuerknöpfe A und B1 zu vermeiden, war ein umlegbarer Sicherungshebel vorhanden, der quasi eine 3-fache Funktion hatte. In seiner oberen Stellung (Sicherungsstellung) verhinderte er die Betätigung des B1-Knopfes und gleichzeitig war die Betätigung des A-Knopfes nicht möglich, da der A-Knopf in einer Vertiefung liegt. In der unteren, entsicherten Stellung diente der Sicherungshebel als Abzugshebel des A-Knopfes, da er in die Vertiefung eintauchte.
Control Stick
The control stick had 5 push buttons. In order to avoid unwilling actuation of fire buttons A and B1 there was a throwable lever which had a quasi triple funktion. In its upper position (safe position) it prevents button B1 from being pushed and at the same time pushing of button A wasn't possible because the button is mounted in a recess.
In the lower, unsafe position the lever could be used as a fire trigger for button A because it dunks down to the recessed button.